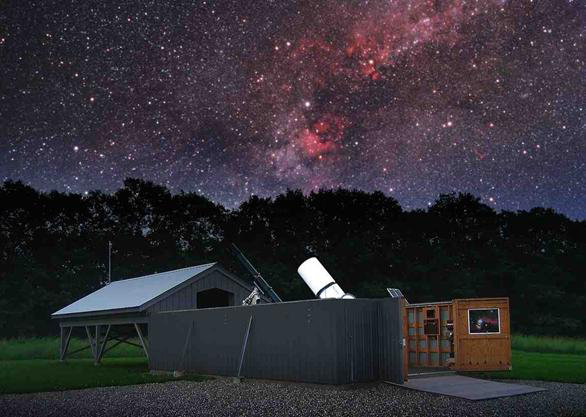 ASNNE's Starfield Observatory
Located in Kennebunk, Maine, the Astronomical Society of Northern New England (ASNNE) is an all-volunteer non-profit educational organization founded in 1982 to promote public awareness of astronomy.

Whether you are a beginner or an experienced amateur astronomer, enjoyment and challenges await you as a member of ASNNE.

Our activities include teaching the basics of how to recognize the constellations, observing the stars and planets with telescopes of all sizes, presenting monthly discussions on a wide variety of astronomy related topics, and organizing outings to creating special events.